The team at Grand Family Dentistry is focused on giving you the best possible dental experience in Baton Rouge, Louisiana. Our team members will carefully explain your options to you, answer any questions that you may have and make sure that you are comfortable and feel good about moving forward with your treatment. If you would like to meet our team and see what we can do for your smile, call 225-372-7700 for an appointment with our dentists.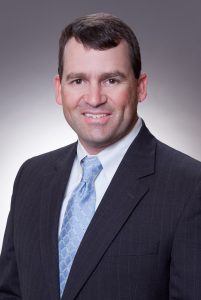 A native of the area, Dr. Paige graduated magna cum laude from Nicholls State University in 2000.
He received his Doctor of Dental Surgery from LSU in 2004. While in school, Dr. Paige joined the Navy and was commissioned as an officer upon graduation.
Dr. Paige furthered his education by completing an Advanced Education in General Dentistry program in Norfolk, Virginia, where he received an award as the "Most Outstanding Resident." Dr. Paige returned in 2007 and has been in private practice since. Dr. Paige is committed to delivering care and services that make his patients feel comfortable, welcome and relaxed. New patients are always welcome at our office. During his free time, Dr. Paige enjoys spending time outdoors and on the water with his wife and daughter.
Credentials and Memberships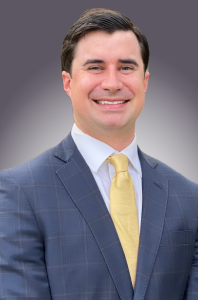 Dr. Luke Baumgartner completed his undergraduate studies at Louisiana State University, majoring in biology, and then attended the Louisiana State University dental school for his Doctor of Dental Surgery (DDS) degree. He completes additional training and continued education courses each year to remain at the forefront of the dental field, and is a member of the American Dental Association®.
Dr. Baumgartner joined our Baton Rouge team in 2022, and prior to joining us practiced in Mandeville and Denham Springs. As a dentist, is goal is to provide the best care possible for the people in the Baton Rouge community.
Outside the office Dr. Baumgartner loves spending time with his fiancé, Caroline, and their dog, Nellie. His hobbies include fishing and golfing.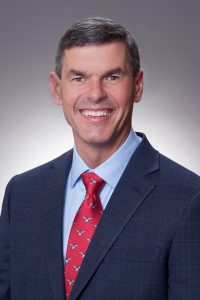 William B. Grand, DDS
Dentist
"Each member of my staff has been carefully hand-picked by myself, my partner and my associates. Their educational backgrounds range from registered nursing to college graduates. Each member has been individually trained to show dedication, commitment and compassion. They are the cream of the crop and form the core of my team. I believe that we were all given this life to make a legacy, to create something bigger than ourselves. At Grand Family Dentistry, I have led and trained all of my associates and staff to be compassionate, giving and exceptional people. I am proud of the dentistry we provide and the comfortable environment our patients have grown to love and expect. We are one of the few offices in the area that will work with our patients financially to make sure that they receive the treatment they need regardless of the cost. We strive to educate our patients first so they may understand their treatment and the ways they can improve their lives through prevention. Lastly, I am happy to announce we offer sedation dentistry in every office for those patients who have a hard time getting numb, those with high anxiety and those of you who desire complete mouth restoration but do not want to have multiple appointments. I am looking forward to welcoming you to my practice and giving you the "Grand" treatment you deserve." – Dr. William B. Grand
Dr. Grand has dedicated more than 13 years to providing families in our community with quality dental care for a lifetime of healthy, beautiful smiles. Dr. Grand is originally from Baton Rouge but now lives in Mandeville. He spent four years in the United States Navy as an aircraft electrician. After his honorable discharge from the Navy, Dr. Grand accepted a scholarship to the Centenary College of Louisiana, where he received his bachelor's degree in biology. Dr. Grand went on to earn his dental degree from the LSU School of Dentistry. Anyone who has been treated by Dr. Grand can appreciate his honesty, wit and strong sense of family values. He makes the trip to the dentist worthwhile!
Outside of the office, Dr. Grand enjoys spending time with his wife and their two sons, William and Andrew, and participating in outdoor activities.
Credentials and Memberships